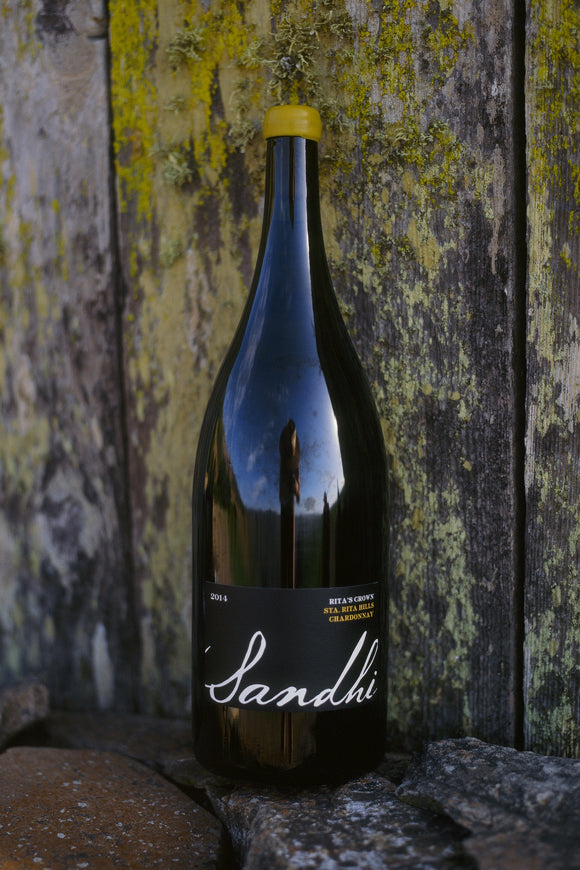 2014 Rita's Crown Chardonnay Magnum
About
Planted at 600 to 1000 feet, Rita's Crown is on diatomaceous soils, which are fossilized seashells and hallmarks of the appellation. This soil creates a mineral thread in the wines while also adding more stress and concentrating the fruit flavors. Furthermore because of its high pitch, this site receives an extraordinary amount of ocean wind further intensifying the fruit. Our sections are south facing receiving ample sun producing slightly riper and juicier fruit than our other bottlings.
Rita's Crown has always shown a piercing minerality and vibrance that need bottle age to unfurl a bit, and this wine is no exception. Crushed seashell, lemon confit, hazelnut and meringue are just the introduction to a simply electric wine that rings on with vivid structure and salinity. This vineyard is not only the physical peak of the Sta. Rita Hills, but arguably its apex as well, and the 2014 still has room to climb. A standout wine from a standout vintage for Chardonnay. (11/3/2023)

Become a club member for first access to new and limited releases, savings on wine and exclusive shipping benefits.